Denim Fever
Hello everyone! I hope everyone is enjoying this warm spring days! This month has been such a meaningful month to me, as I finally wrapped up my graduate school after two years! Two years ago, I quit my dream job, and decided to move across the country by myself and pursued a higher education. Two years later, super broke, anxious about getting back to the job market, but super excited about whatever that's ahead of me!
大家好!這陣子比較忙沒有那麼常更新部落格,因為我這禮拜就要畢業了!酷吧!兩年前我毅然決然辭了在Dior的工作,一個人搬到紐約念研究所。時間過得好快,兩年咻地一下就過去了。心情是緊張且忐忑的,對於找工作快要嚇死,但對於未來的無限可能也有滿滿的期待。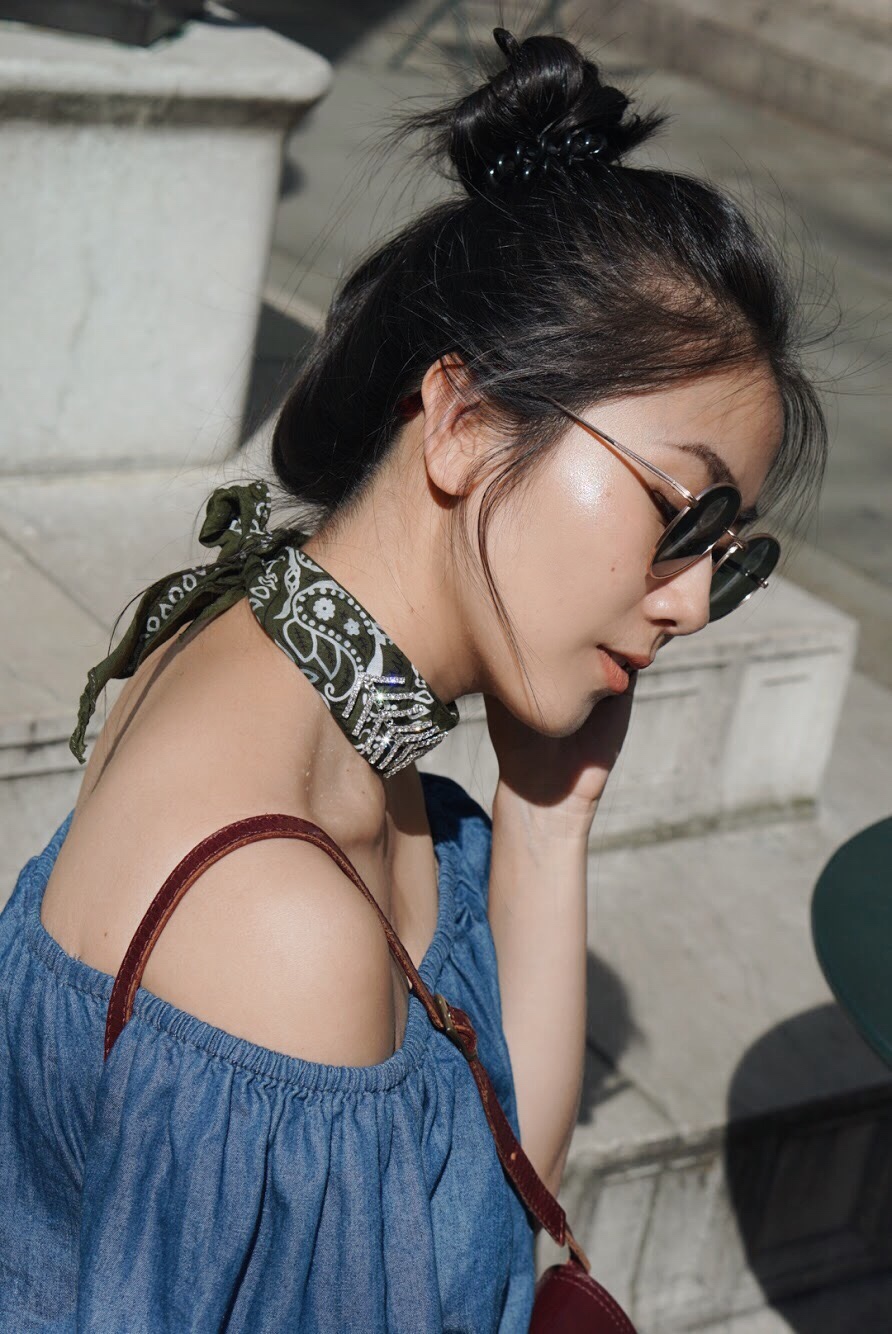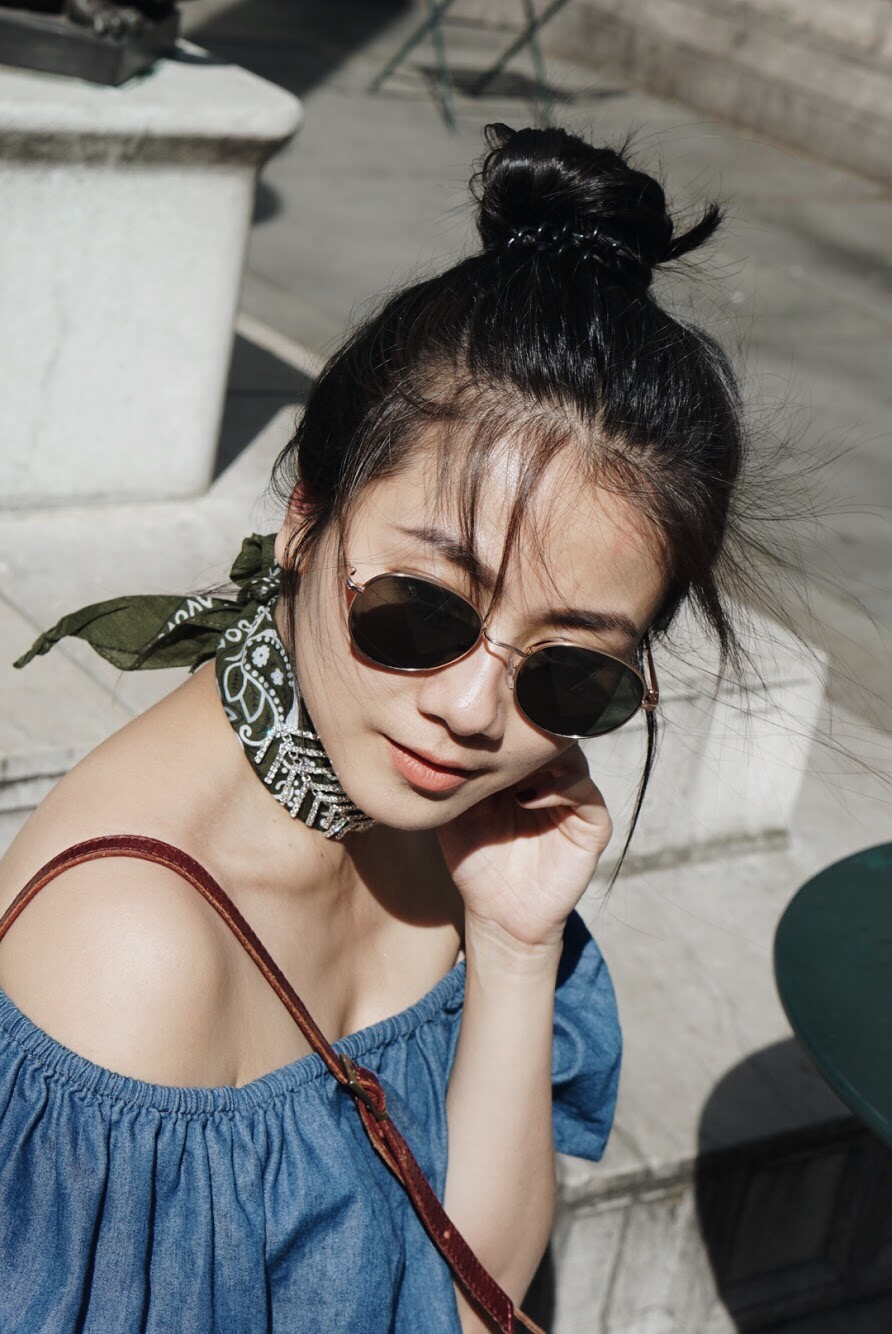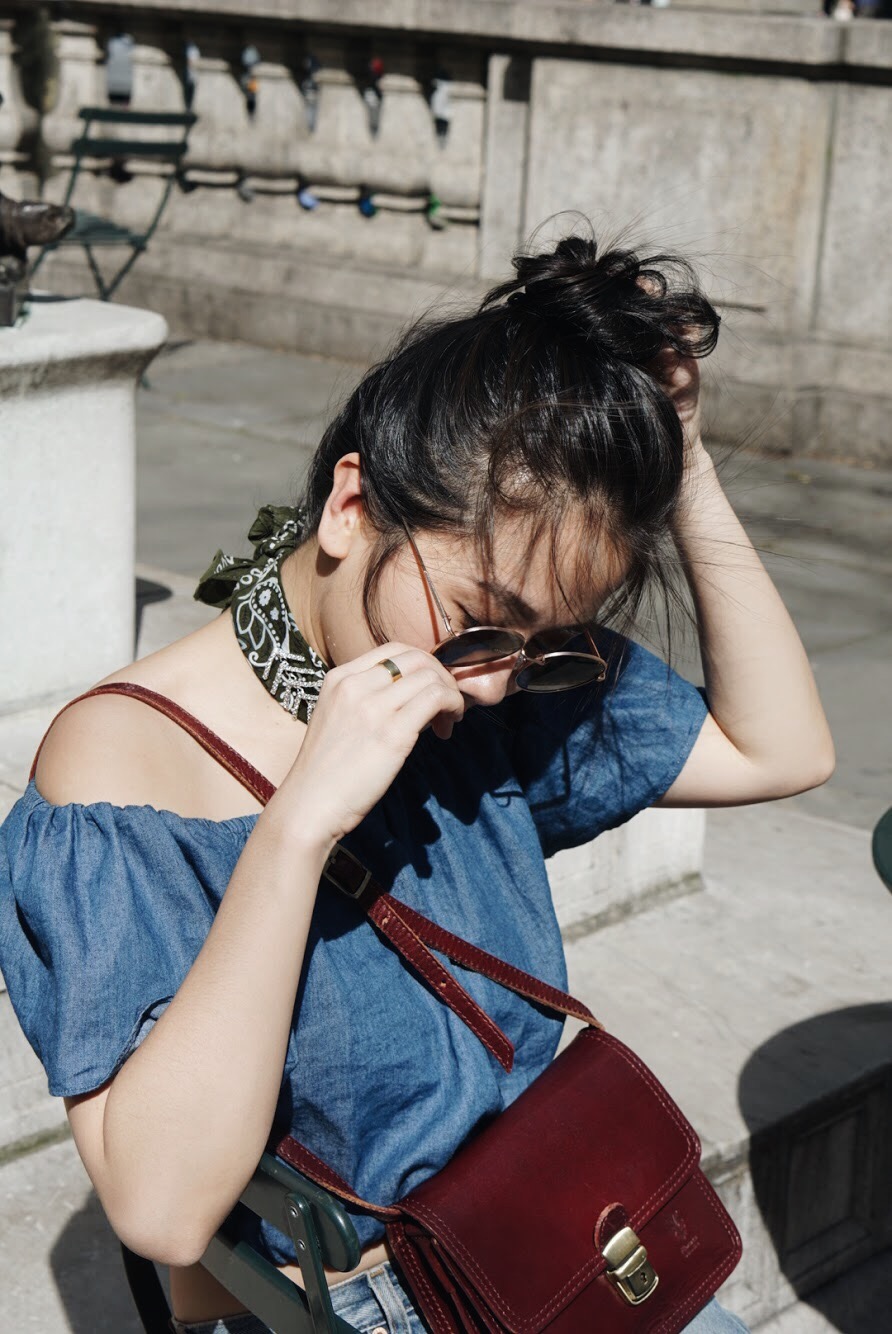 I've been super addicted to this pair of mom jeans for the longest time, as it has been ever-present in my feed for the past couple weeks. For this look, I styled it with a denim off-shoulder top. To spice up the whole look, I also paired it with the Crystal Chevron Bandana from Shop Small Things.
媽媽褲大概是2017年就開始紅了,到今年還是很多潮人衣櫃裡的必備單品。它高腰寬鬆的剪裁,不僅顯瘦、顯高、更有一種不經意的低調時尚感,我很喜歡。今天的造型我搭配了一件平肩單寧短版上衣,和一條有珠寶綴飾的Bandana(印花方巾),讓整體造型更活潑。
Another highlight of this look has to be this pair of shoes! Oh boy, I've never been stopped this often on the street before- they would literally stopped me and asked me where did I get my shoes! Sharing my secret here, it's Nine Seven! They have wide range of shoes selection, and are available on Amazon, so check them out!
今天另外一個造型重點我想就是這雙超級無敵搶鏡的鞋子了!我不多說,我這兩年走在紐約還沒有那麼常被路人攔下問我鞋子哪裡買的過。這是我在Instagram上發現的一個新興品牌:Nine Seven! 他們家的鞋子價位算中階價位,設計感很強,推薦給大家。
What do you think about this look? Let me know your thoughts! And I hope you are all enjoying a lovely Monday night!
你們喜歡這個造型嗎?留個言跟我說吧!
Top: Zara
Jeans: Levis
Shoes: Nine Seven (Thank you!)
Photos byTricia Chen (@happilyeverstyle)